In Between Doing & Undoing
(L: Elizabeth Arzani, R: Joshua Thompson)
October – November 2017 at Plank Gallery, 3913 Airport Way S, Seattle, WA.
"In Between Doing & Undoing" features the work of Elizabeth Arzani and Joshua Thompson: a series of pairings as layered metaphors. Through the process of repeatedly making and unmaking, surfaces and memories begin to simultaneously hide and unveil themselves. Paintings, assemblages and collages expose the physicality of materials through cyclical processes and their implied psychological states of being.

Opening Reception: Saturday, October 14th 6-10 pm.
Closing Reception: Saturday, November 18 1-9pm.
www.joshuathompsonstudio.com

***Special thanks to Allied Arts Foundation for supporting this exhibition with the Emerging Artist Grant that afforded Elizabeth's new series of work.
L: Elizabeth Arzani, R: Joshua Thompson
L: Elizabeth Arzani, R: Joshua Thompson
L: Elizabeth Arzani, R: Joshua Thompson
L: Elizabeth Arzani, R: Joshua Thompson
Joshua Thompson, These Tethered Anchors Will Not Hold, 2015-17 (diptych)
Elizabeth Arzani, Stratocumulus Clouds Forming Overhead, 2017
Joshua Thompson, Displacement: Downslope, 2016-17
Joshua Thompson, Without Turbidity The Bay Presents Itself To Thee 2, 2017
Elizabeth Arzani, Preserved Moments Carried With Me Always, 2017
Joshua Thompson, Accretions: Red Tide 1, 2017
Elizabeth Arzani, Navigating In Forgotten Footsteps, 2017
Joshua Thompson, Displacement: Continental Margin, 2016-17
Elizabeth Arzani, From A Thousand Skies On Our Developed Eyes, 2017
Joshua Thompson, Bore This Plain, 2015-17
Joshua Thompson, We Found What Had Long Been Forgotten 1, 2017
Elizabeth Arzani, Tap Dancing On An Uneven Floor, 2017
Joshua Thompson, The Architects Dance, 2015
Elizabeth Arzani, Out Of Bounds, 2017
Joshua Thompson, On The Horizon, 2017
Elizabeth Arzani, Subtle Suggestions In Blue, 2017
Joshua Thompson, Displacement: Basal Slide, 2016-17
Joshua Thompson, Pond Does Not Wait, 2015-17
Joshua Thompson, The Springs: No Longer Will I Hunt For You, For You Are Exactly Where You Need To Be, 2015-16
Elizabeth Arzani, A Scratch, A Short Relief, 2017
Joshua Thompson, Accretions: Red Tide 2, 2017
Elizabeth Arzani, Fortunate Events Stretching Off Into The Distance Like Mountain Peaks, 2017
Joshua Thompson, Pillars Of The Understory, 2015-17
Elizabeth Arzani, Rippling Effect, 2017
Joshua Thompson, Twin Falls 1 and Twin Falls 2, 2017
Elizabeth Arzani, In The Garden Of A Long Gone House, 2017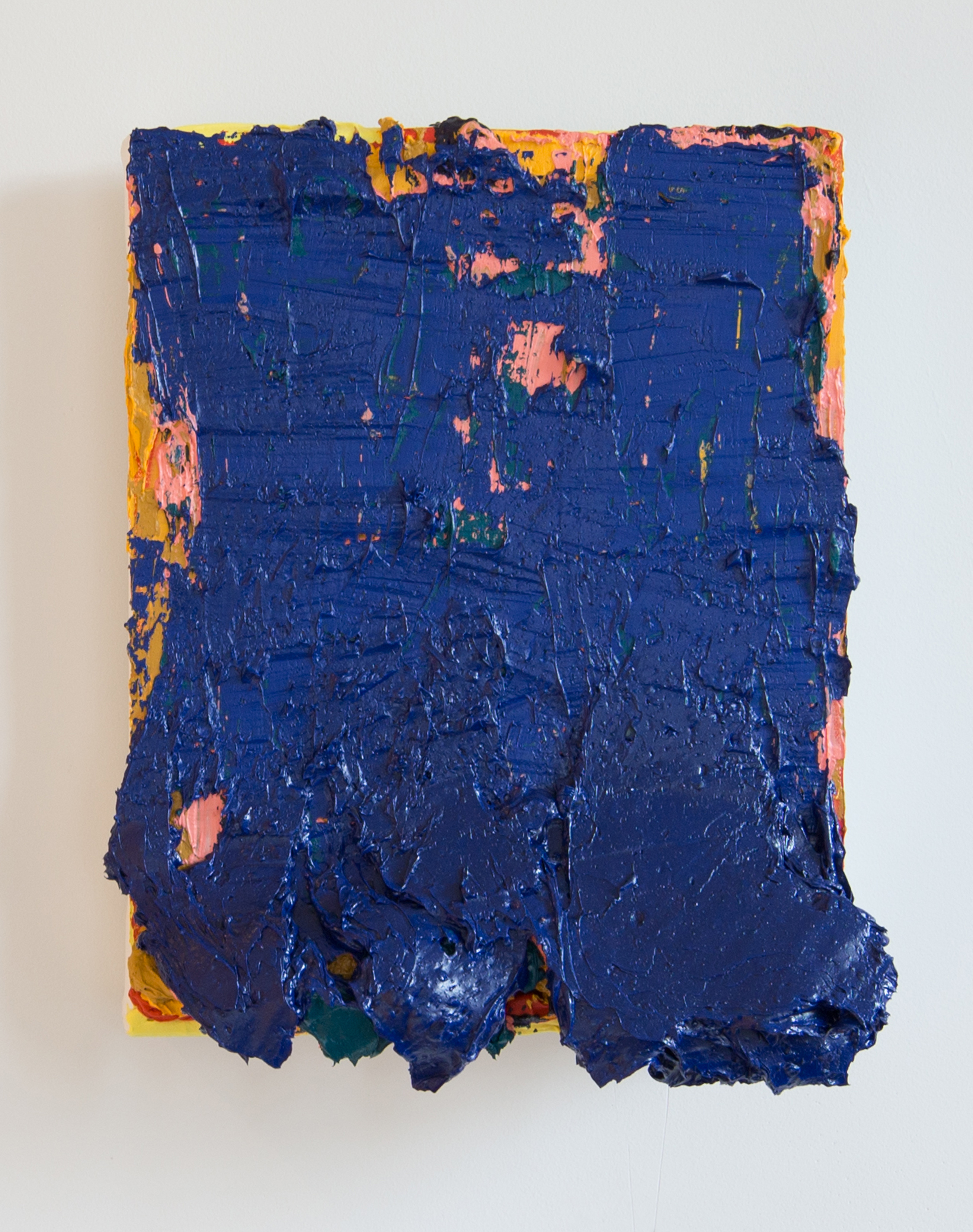 Joshua Thompson, Displacement: Shelf Waters, 2016-17
Joshua Thompson, We Waded Through A Low Golden And Solemn Glow, 2015-17
Elizabeth Arzani, Shelved Stories Written In The Language Of Objects, 2017
Elizabeth Arzani, Static White Noise, 2017
Joshua Thompson, Without Turbidity The Bay Presents Itself To Thee 1, 2017
Joshua Thompson, The Approach, 2017
In Between Doing & Undoing, Installation View
In Between Doing & Undoing, Installation View
In Between Doing & Undoing, Installation View
In Between Doing & Undoing, Installation View
In Between Doing & Undoing, Installation View
In Between Doing & Undoing, Installation View
In Between Doing & Undoing, Installation View
In Between Doing & Undoing, Installation View
In Between Doing & Undoing, Installation View
In Between Doing & Undoing, Installation View
Elizabeth Arzani & Joshua Thompson